Let us take care of your transportation needs.
We cross dock for some of the leading manufacturers and producers in the United States. Many of our customers have benefited from using our cross docking services by ensuring their products are readily available in a timely manner.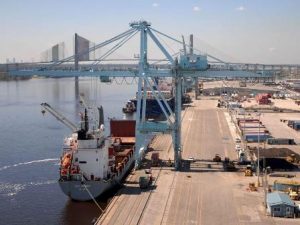 W & B Trucking, Inc. is a leader in intermodal carriage to all of the southeastern ports and railways. Those ports serviced daily include Charleston (SC), Wilmington (NC) and the Inland Port in Greer (SC).
By offering a full range of services from public warehousing of imported and domestic products, to transloading, consolidation, and distribution, W & B Trucking, Inc. allows the customer to concentrate on their core business.
W & B Trucking, Inc. also brings you simplified logistical solutions via Airways Freight. Whether you need same day, overnight, time-definite, or special handling on your package, we can provide options to help you make the choice that best suits your specific requirements.
Request A Quote Today On Your Transportation Needs!